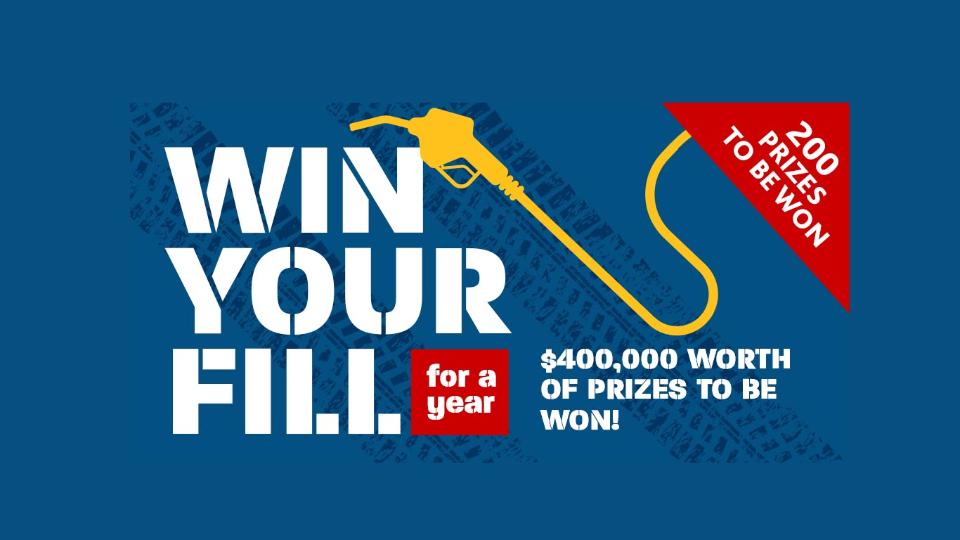 WIN YOUR FILL IS BACK!
May 14, 2021
2. SIGN UP AT WINYOURFILL.CA
3. SNAP A PHOTO OF YOUR RECEIPT AND SUBMIT!

Visit any CO-OP gas bar locations and purchase a minimum 30 L fill from May 10 — July 5, 2021.
PURCHASE QUALIFYING ITEMS FOR BONUS BALLOT ENTRIES.


If your receipt includes a purchase of a qualifying item, you'll receive bonus entries! Qualifying items include any purchase from the following brands: Pepsi, Old Dutch, Frito Lay, Coca-Cola, Maynards, McSweeny's, M & M's, Skittles, Starburst, & Big Chief.


$400,000 in prizes to be won. Draws every week!