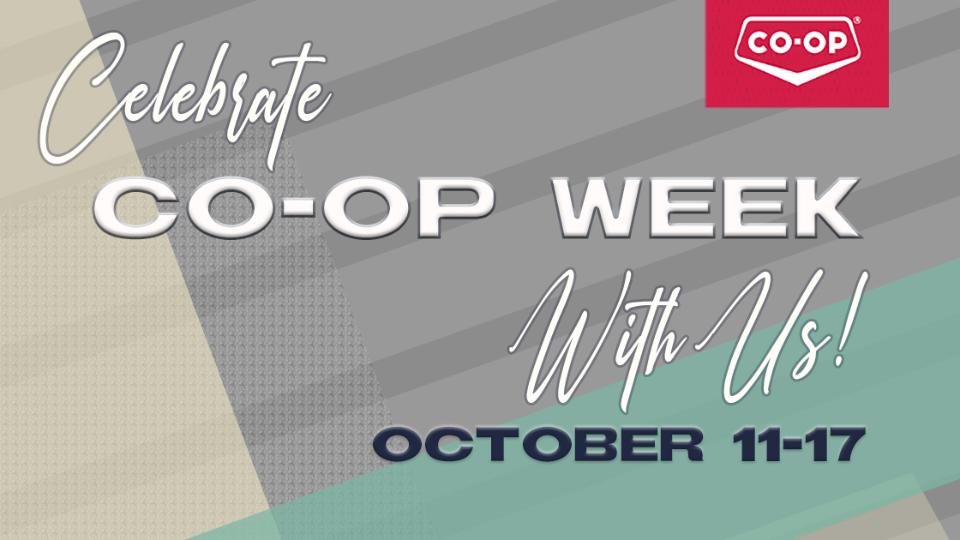 It's Co-op Week
October 9, 2020
October 11-17 we're celebrating Co-op Week! Celebrate with us and check out our SVC Member Exclusive deals at each of our locations.
When you're a member of Sun Valley Co-op, you're supporting our local economy and sharing in our profits! Co-op is a different kind of business – we're truly local. Your local Co-op was built by you and built for you. Each Co-op in Western Canada is independent, so it offers the products and services needed by the communities it serves.
October 11-17 — FREE COFFEE all week at Morris and Altona Gas Bars!
October 12 is Thanksgiving, all locations are closed except Altona Gas Bar (Open 9-9) and Morris Gas Bar (Open 8-10)
October 13 – Altona Food Store, St.Jean Home Centre, and Altona Home Centre – Scratch & Save up to 25% off your purchase
October 14 – Altona & Morris Gas Bars - Save 5¢/litre on fuel (max 200L per member)
October 15 – Altona Food Store - Spend $100.00 on groceries receive a $10.00 Co-op Gift Card
October 16 – Altona & St.Jean Home Centre – Washer Fluid $2 one day only, while quantities last
October 16 – Altona & Morris C-Stores – Free Slushies
October 16 – Altona & DC Petroleum – 15% off all in stock batteries and filters
October 17 — Double Washing run time in the wand wash bays at Altona and Morris Auto Spas from 8am-8pm! First come first serve
Becoming a member is easy! Sign up on our website and start your Member Benefits today! Click on "Become a Member" under the "Membership" tab.