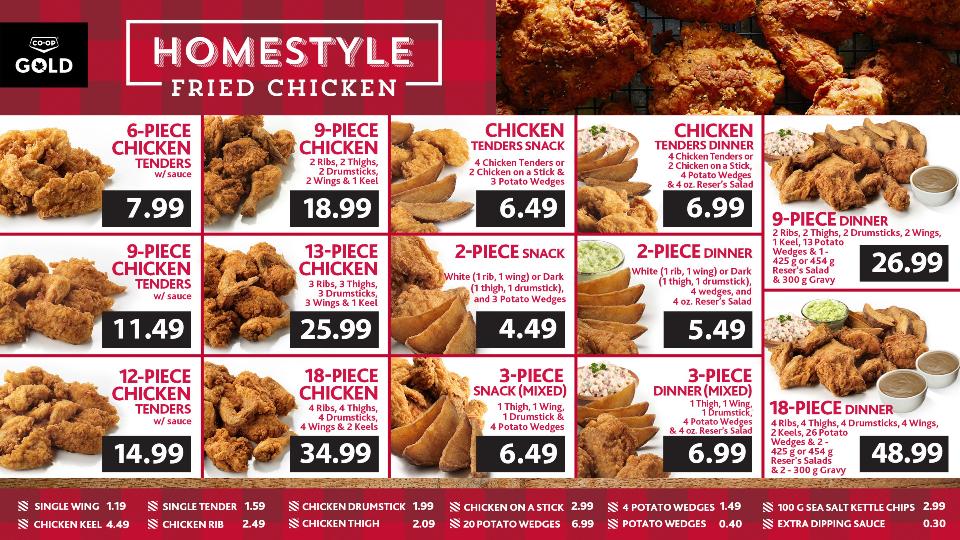 Homestyle Chicken
July 18, 2023
Our Hot Deli Chicken is made FRESH in store every day! Enjoy hand breaded chicken pieces, tenders, flings and fresh cut, breaded potato wedges, and chippers for a quick and delicious lunch or dinner.
Now available in our Morris Gas Bar location Monday — Friday 10:30am to 7:00pm. While it lasts!
Available in our Altona Food Store Deli 7 days a week, while it lasts!