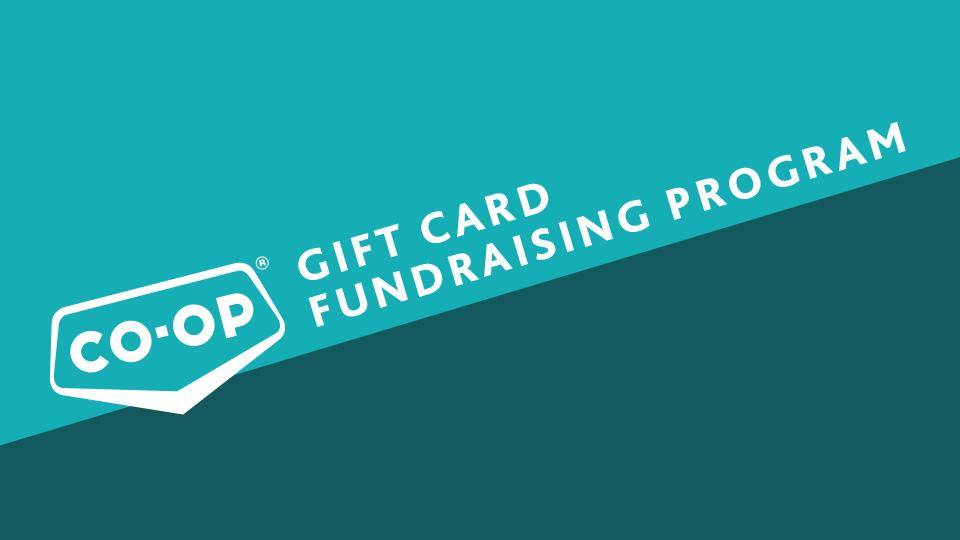 Gift Card Fundraisers
November 14, 2023
Sun Valley Co-op's Gift Card Fundraiser Program
Sun Valley Co-op's Gift Card Fundraising program helps organizations in the communities we serve, such as teams, clubs, and other non-profits raise funds to support their activities and operations. We will review requests in a timely manner, thank you for your patience as requests are processed. Please take time to read the following before submitting a Gift Card Fundraiser request form.

Eligibility and Criteria
The fundraiser must be approved by the Administration at Sun Valley Co-op.
The organization collects the money (cheques made payable to the organization) and pays Sun Valley Co-op the full amount minus the discount.
The amount of donation to the organization is 10% of gift card sales.
The organization will keep order forms and and forward only the total order of gift cards to Sun Valley Co-op.
Please allow up to 4 business days to process the gift card order. You will be contacted when the gift cards are ready to pick up. Please be prepared to bring in payment at the time of pick up.
The gift cards are FOOD ONLY and can only be used to purchase groceries at Sun Valley Co-op Foodstore.
Not to be used for purchase of alcohol, tobacco, or gift cards.


The gift cards purchased cannot be used to pay outstanding accounts. No ROA's
Gift cards will be issued in amounts of $50 $100 $250 $500 or $1000.
The gift cards have no expiry date.
The fundraiser is to sell Co-op gift cards only, not to be sold in conjunction with competitor gift cards.
We allow only one organization to sell gift cards at a time to maximize your selling potential.
Sun Valley Co-op will promote the success of the event to our members.
Sun Valley Co-op has partnered with Do Some Good to leverage the power of technology and build stronger and more connected communities. You will need to create a login to access the Gift Card Fundraiser request form.
APPLY HERE FOR GIFT CARD FUNDRAISING FORM