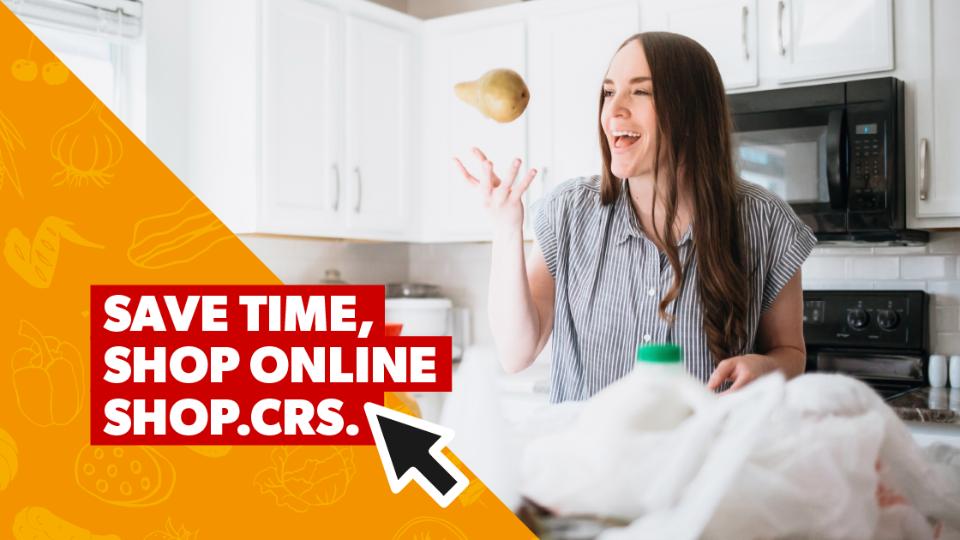 Buy your groceries online!
June 6, 2022
We now offer Click & Collect at the Sun Valley Co-op food store in Altona! Members and customers are invited to shop online at SHOP.CRS for groceries and reserve a time for curbside pick-up or delivery.
How To Order:
1. Visit SHOP.CRS. Choose Altona location to pick up your groceries.
2. Create an account and make sure to add your Co-op number.
3. Shop for your groceries! You can shop and filter by departments or this week's deals. Orders need to be a minimum of $25. There is a $5 fee for this service.
4. When you complete your order, add your credit card information and select an open time slot to pick up your groceries, or for delivery.
How To Pick Up:
When it is your reserved day and time slot, visit Sun Valley Co-op Altona food store and park in the specially marked stalls along the front of the building. Call the store with your name and order number 204-324-9492.
A staff member will come and load the groceries into your car within a few minutes.
CLICK HERE TO PLACE YOUR ORDER